DigiMorphouZ represents a blend of innovation, digital technology, photography, imagination, creativity and a heavy dose of

Attitude!



The theme and the impetus behind DigiMorphouZ is "Air", "Land" and "Sea". Detlef's love of the outdoors is reflected in his creativity, motivation and vision.

Detlef's non purist interpretation of photography is edgy, bold, passionate and seductive...it captures your attention...it "wakes you up"!

Because of his "techie" background, Detlef does not consider himself a photographer as much as a "Balanced Environment Facilitator"...DigiMorphouZ is your solution to complementing and completing your space.



Every Large Wall Art Print produced by DigiMorphouZ is a valuable collectable limited edition print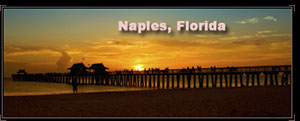 with a unique serial number and signed by Detlef.

Images are conceived, created and designed for the novice art "aficionado" or discerning Fine Art Collector. All prints are a perfect blend of size and contrast which show beautifully in the home, office or business establishment.
We offer significant discounts for multiple print purchases which could be very attractive to builders, interior designers or large organizations. Give us a call...we would be more than happy to show you how we can beautify your space with Innovative Fine Art Photography by Detlef!
We are proud members of NaplesFinest, Greater Naples Premier Social Marketing Network...check it out!


DigiMorphouZ is now featuring DigiBookZ which captures your biggest, best or baddest moments in a high quality, high resolution, wedding style keepsake.

DigiMorphouZ will consult with you and create an imaginative logical sequence of photoshoots and scenarios to produce an outstanding and beautiful journey through time.

Each DigiBookZ is a wedding quality, large (12" x 12" and up) photo journey which encapsulates life. Please contact us for more info & pricing.

Are you selling your home...let's take some LifestylZ shots of you and your family in your home...let's capture that part of your life in a neat and bold way!

Capture images for your other interests, whether they be

LifestylZ

,

GlamZ

,

ToyZ

or whatever inspires you...it's all good and it all works!